A Cloud Based eDiscovery Subscription For One Or More Users To Complete A Single Matter Without The Long Term Commitment
$250/Month for 25 GBs, $10/GB thereafter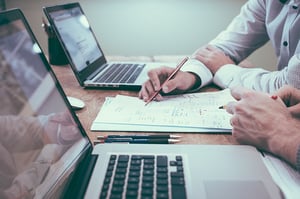 Flexibility
A single matter subscription gives you the flexibility to finish your eDiscovery project based on your own timeline. Single Matters are offered as a month-to-month subscription.
Premier Support
Digital WarRoom hosted offerings include the unique benefit of matter-specific training via screenshare. Single matter subscriptions provide 1 month of onboarding and training on top of unlimited access to our senior eDiscovey professionals via our email support desk. When you join Digital WarRoom, you are not just a customer. We consider you a part of our family. Urgent deadline? We will personalize our training to your needs and timeline so that you can complete your requirements.
Digital WarRoom also offers included project management to help organize your workflow and meet deadlines effectively. If your project becomes overwhelming, or you need technical expertise, we offer professional services for an hourly rate.
Cost Effective
$10/GB/Month is an unbeatable offer for a comprehensive eDiscovery toolset. We do not bill for processing – only for the largest amount of data hosted in the tool during the month / billing cycle. There is no cost for duplicates, and Digital WarRoom software offers further tools to manage data volume. The policy wizard is a culling tool which can remove junk based on a responsive date range, file type, custodian, etc.
For larger data sets, Digital WarRoom Single Matter subscriptions include built-in pricing tiers to reduce your cost per GB as your matter exceeds 100 GBs and 400 GBs in size.
This subscription starts at 1 included user, additional users are $50/user/month.
We are confident that Digital WarRoom pricing offers superior value. Digital WarRoom will price-match credible offers from a selection of vendors if a different pricing structure is preferred. Inquire for more details.
Month 1 Discount to "Cull Out The Junk"
Digital WarRoom now offers a flat rate of $250 for the first month's hosting fees with no overage costs. Upload everything you've got to Digital WarRoom and take advantage of our culling and analytics tools to reduce data volume and drive down costs in subsequent months.
Benefits of Hosting Over On-Premise
Environment can be accessed remotely by concurrent users
DWR Professionals can access your environment (with permission) for training and support
Security risks are outsourced to DWR
Improved processing power
No capital expenses
Easy setup