What Is eDiscovery?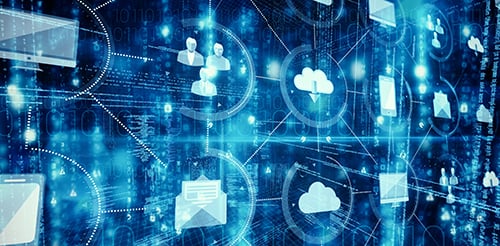 eDiscovery (or electronic discovery) refers to a legal process in which electronic data potentially relevant to a legal investigation is identified, preserved (preventing intentional or unintentional destruction) and collected in a forensically sound manner. At this point, the legal team must undergo a traditionally expensive and lengthy document review with the goal of finding, marking, and producing all relevant documents to the opposing party while not producing privileged documents. The production will then be narrowed down into a selection of exhibits which will be submitted to be used as evidence in trial.


What Is eDiscovery Software?
eDiscovery software (or document review software) is designed to process all types of documents into a secure environment to conduct document review. Simply drop a zip or PST file onto Digital WarRoom, and the tool will extract all metadata specific to each document. For example, an email could have data like: to, from, cc, bcc. Manual review is unreliable because the data that you need to determine relevance and privilege can easily be stepped on or altogether hidden from the native view of the document. eDiscovery tools will allow you to filter on any metadata field which can help you narrow your corpus into documents most relevant to the investigation. Upon processing, Digital WarRoom software will also index plain text words in all documents. When reviewing, you can use the keyword search function as a further filtering option. You also have access to custom marks and issue codes which allow you to make a range of decisions on each document. Marks will determine relevance or privilege while issue codes determine where a relevant document may fit into your claim construction. There are several other tools available to make your life easier like redactions, semi-automated privilege logs, analysis tools, and reports to give you a strong sense of the content of your data. After some QC, wrap up your relevant documents into a production and select which fields to export.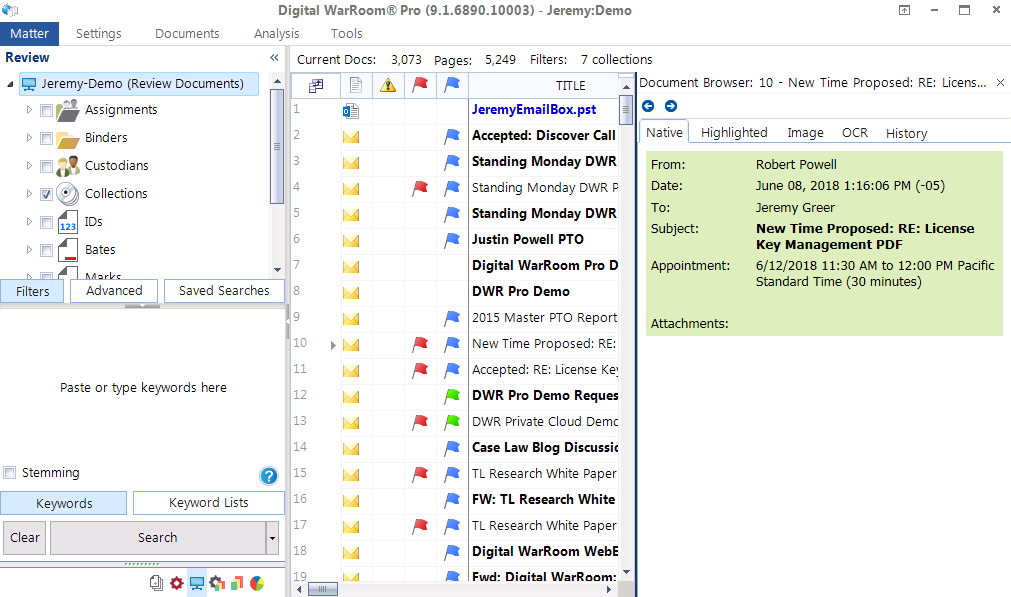 Where Is The eDiscovery Industry Going?
Until recently, eDiscovery had been exclusively available to large firms with large budgets from tens of thousands to millions of dollars. Legal teams passed off eDiscovery and IT obligations to third-party service providers while paying handsomely for their services. eDiscovery isn't a cakewalk, but given the right tools and training, you can do this yourself.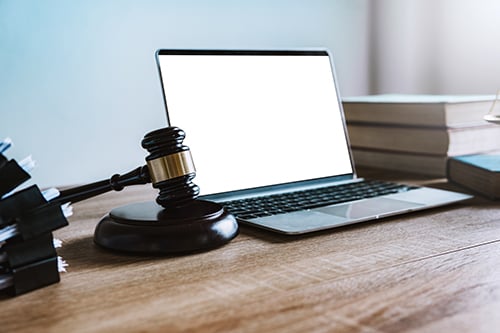 By insourcing eDiscovery you can save your team dozens of reviewer hours over manual review and save tens, even hundreds of thousands of dollars over third-party service providers. The new paradigm is do-it-yourself (DIY) eDiscovery. Under this model, we aim to fulfill the goals of rule number 1 of the Federal Rules of Civil Procedure – that is to enable you to provide eDiscovery that is "Just, Speedy, and Inexpensive".