A Stand-Alone Private Cloud Integration For Viewing Usage Metrics, Following Bill Updates, And Requesting Split Invoices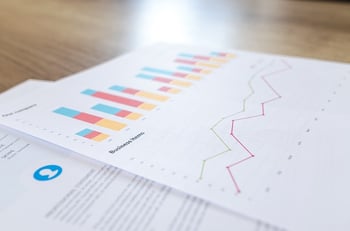 Management Console - included with your Private Cloud - is an administrator report of all usage metrics and individual user activity. These metrics can be used both for general matter management and for maintaining accurate cost expectations.
Matter Management
Gone are the days of manually recording client's preservation activity, incoming data, productions activity, and review activity in a spreadsheet. With Management Console, all activity will be tracked automatically.
The Management Console timestamps and logs the user ID that performed each action across all matters.
Quickly reference global activity and when things happened
Processing collections
Creating Productions
View bates ranges, bill codes
View activity from this month, or look back 12 months on any given matter
Track when users loaded adverse party data
Manage Client Fee Expectations
Quickly monitor your bill as it is updated throughout the month – giving you the ability to proactively make clarifications
View the total number of documents or pages produced. Track total number of GBs and files processed.
Open up your bill to see how your GB usage thus far translates into your bill
View info on professional services performed by Digital WarRoom for your firm such as service description, number of hours logged and hourly rate
Expense Recovery
With Management Console, you can request invoices to be split across your matters using any flat fee or calculation you choose.

Create custom split invoices or receipts using 4 possible billing metrics
At the end of the month, we will send you as many split invoices as you want to add up to equal or greater than the amount owed
Simply pass each invoice to the corresponding client for cost recovery
Digital WarRoom Recommends:
Host all your matters in one Private Cloud environment. Once you have an understanding of eDiscovery cost expectations, communicate with your clients and agree on a billing metric for each individual matter, but make it simple – for example, $2/GB/month, or $100/Month. When you create an organized, cost recovery system under this model, your clients will appreciate a lower bill and your firm will recover all costs under a standardized workflow, saving money, time and energy.