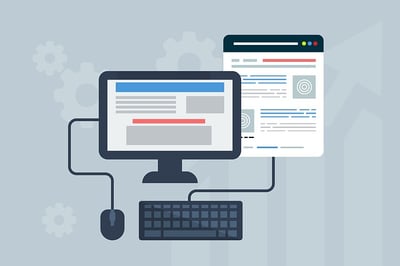 Our continuous learning, TAR 2.0 service can be turned on in any hosted subscription for an additional fee of no more than $2,000 per model.
Low Effort Approach
Gist catalogs all topics automatically and begins an active learning approaching - watching your initial document review.
The Digital WarRoom approach enables document review teams to identify important topics in the document set, efficiently prioritize review, and dramatically reduce the cost of reviewing likely irrelevant material.
Modeling Included
When your confidence in the model is high, use Gist to ask for only the highest scoring documents. Avoid reviewing irrelevant documents -- get to the heart of your matter quickly.
For example – you can ask for the 10,000 highest scoring documents in a corpus of 1 million.

You only pay for tags from a high confidence model. Digital WarRoom provides access to our Gist modeling engine for any cloud based subscription. Once the model is launched, it will track Gist predictions until a suitable prediction confidence level is reached. Our customers only pay for the marks that are applied. Most customers only apply marks to the highest scoring predictions.
Prioritize, Prioritize, Prioritize
In a deadline pinch, Gist can be used defensibly to meet disclosure deadlines. However, the real value of Gist™, or any TAR 2.0 engine, is document prioritization. The first set of documents you look at should have the highest probative value. Gist delivers just that.
Gist is an expert-assisted technology and workflow that our software uses to extract statistically significant phrases and patterns directly from a case database. Predictions are continuously updated. Every document gets a confidence score.
The benefits of GIST™ Assisted Review over manual review:
Rapidly analyze enormous data volumes
Gain insight into topics and themes to inform case strategy
Prioritize review more effectively
Identify and eliminate costly review of low-value content
Defensible processes, transparent technology
Topic Prioritization – Continuous Learning Allows You To Get Off The Model Training Treadmill
With the Gist approach, conceptual topics emerge from the analytic process. The Subject matter expert attorney reviews at a topical level early in the process, often identifying large clusters of documents that are clearly not relevant. Document level review does occur at the margins, and as a sampling/confirmation process. New document waves are efficiently assimilated into an existing corpus.
Technology Assisted Review Without the 'Black Box'
The Gist process begins with an information exchange on key terms and phrases you might expect to find in the document set. Some preliminary searches will provide high level information on the characteristics of the document set, and may be used to select a training set.
Our consultants can assist in interpreting the automated analysis of the content within the document corpus. The Gist technology builds a model based on mathematical analysis of word frequency and word pairs that goes beyond traditional key word search to do intelligent batching of similar documents into 'topic' groups.
Gist™ Assisted Review learns from initial document review decisions made by the subject or matter experts, and uses learned information over multiple decision to rapidly categorize remaining documents as potentially relevant or non- relevant, and optionally, to assign specific pre-defined issue codes.
Throughout the process, you see the decisions made by the system, and more importantly, you see why the Gist made that decision. Each set of decisions iteration enhances the underlying decision model, improving the accuracy of system-generate tags on the remaining documents.
Workflow Designed For The Case At Hand
DWR consultants work with you to develop an e-discovery workflow solution for the project. Your goals in an internal investigation, for example, may differ markedly from those in document production for an SEC investigation. The nature of the case, volume of documents, timeline, and your existing knowledge of case issues will play a role in making workflow decisions.
Workflow approaches may include, for example:
Using a topics view to identify and prioritize batches of documents for review
Using topics to identify large volumes of irrelevant/non-responsive documents that can be ignored or assigned to a lower-cost review process
Using a sampling process to build confidence in the accuracy of Gist categorization; when confidence reaches a desired level (85-90%, typically) auto-code the remaining documents
Build A Reusable Model For Subsequent Matters
The nature of attorney decisions made about documents – particularly privileged content, but responsive documents as well – tends to remain consistent over time. Gist memorializes the rule set derived from attorney decisions, and this construct allows us to apply the framework to a new or expanded data set to rapidly generate topical groups, issue codes, and predictive suggestions. This reusable framework holds potential for enormous cost savings for organizations involved in serial litigation situations.
Digital WarRoom Experts Assure Your Success
Until predictive coding and other TAR technologies are widely accepted and used, there will be hesitation to try this new approach. The most important aspect of Gist Assisted Review is that you are not alone or on the 'bleeding edge'. The technology consulting team at DWR has been assisting law firms and corporate legal teams with technology assisted review since 2010. The benefits of our proven approach include:
Expert Guidance throughout the project: Early consultation and training get the team off to a productive start.
Workflow that works for you: DWR TAR experts will help define an optimal workflow for your case, taking into account the type of case, timeline, and your pre-existing familiarity with issues and events.
Defensibility: DWR has a team of TAR experts who will serve as expert witnesses to explain the technology and workflow processes used in the Gist service if required.
Gist™ Assisted Review
"Gist is the main point of a question; the point on which the action rests; the pith of a matter; as, a gist of a question." [Hoffman v. Knight, 127 Ala. 149, 156 (Ala. 1899)].
For a consultation, please contact sales@digitalwarroom.com.
Avoid reviewing irrelevant documents. Get to the heart of your matter quickly with Gist Assisted Review