Lacking Expertise To Solve An Unusual Problem? Lacking Man Power To Meet Your Deadline? Our Consultants Will Take Care Of It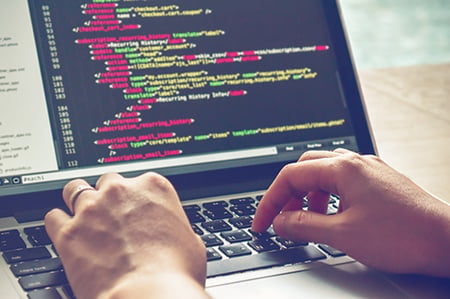 Our goal is to enable you to complete these services on your own. However, we recognize that there are difficult problems and unusual IT configurations that may require professional services.
We will provide a statement of work, forecast a budget and have our project management team check in with you monthly.
All additional services not included in the Schedule A Subscription should be ordered in accordance with the Master Service Agreement by mailing service requests to Support@digitalwarroom.com
Please note: email help desk is always free. Training and project management are free during onboarding in hosted subscriptions.
Our professional services pricing is best viewed in PDF form:
INCLUDED SERVICE

Price

Standard Matter Management

Identify and recommend customer requirements, oversee evidence control, manage resources in line with schedule and budget.

Included

Email Support Desk

Use of Digital WarRoom support desk email, support@digitalwarroom.com, is the primary included support service for answering questions related to DWR software, asking for training and documentation support or ordering Schedule B services IAW the Master service agreement.

Included

Platform Maintenance and upgrades

Included

Onboarding

Hands on training at the beginning of a Schedule A engagement to ensure customer understands tool operation and best practices.

Included
FORENSIC PRESERVATION

Hourly Rate

Not to Exceed Price

Forensic Preservation: Forensic image or copy. Collection from original media, computers or network servers, cell phones and portable devices. We will support your IT staff or do it for you if you send us the devices.

$225

$400 / HD

Multiple Forensic Images – Daily rate on site or remote

One consultant can image 6-12 drives per day (on average)

$225

$2,000 / Day / Consultant

Multiple Forensic Copies – Daily rate on site or remote

$225

$2,000 / Day / Consultant

Non-Standard Acquisition

ESI collection from corporate WIKIs, SharePoint systems or other collaborative applications, Google Docs or other cloud applications, proprietary or custom sources or formats. Includes initial consultation.

$225
PROCESS COLLECTION

Hourly Rate

Not to Exceed Price

Pre-Processing

Preparation and triage of file content in preparation for DWR processing (examples: oversized PST files, text chat communications threads, self-extracting, journaled emails, bespoke JSON file rendering, etc)

$225

Processing and Client Data Ingestion

Our consultants will use your subscription to assist in extracting email messages, documents and metadata from containers (over 500 file types). Remove application and system files, generate unique MD5 fingerprints, de-duplicate and index documents

$225
DATA MINING – CONSULT

Hourly Rate

Not to Exceed Price

Data Mining and Consulting

Expert support for defensible gross relevancy culling. Employ custom queries, reports, searches to inform case strategy and decisions. Our consultants excel at analytics services and consulting. We provide insight into the document corpus, helping to characterize the content while informing and supporting decisions. Examples include analysis & isolation of targeted document sets; infer activities via analysis of metadata and document content.

$225

Policy, Filter, and Post to Review

Support for gross relevancy analysis; conduct initial filtering, develop cull policies, run filters and make documents available for review.

$225

PRIVILEGE SUPPORT

Privilege Review Support and Log Generation

Conduct term searches to identify potentially privileged documents; sample results; QC for accuracy and create a Privilege Log.

$225

OPERATE TOOL

Operate Tools and Reports

DWR consultants will supplement your practice support team in support of with standard use of tool in administrative tasks, running searches, standard reports.

$225
PRODUCTION SUPPORT

List Price

Not to Exceed Price

Production Setup

Define protocol, set rules, isolate and order documents identify and manage mark conflicts and broken families, standard load file creation.

$225 / Hour

$1,000

Endorsements

DWR consultants will convert documents to images, endorse with Bates numbers and PODs and OCR results on your behalf

$0.05 / Page

$0.05 / Page

Native Document Production

Define protocol, set rules, isolate and order documents identify and manage mark conflicts and broken families, produce documents in native format.

$225 / Hour

$500 / Production

Custom Load File

Produce a non-standard load file. (Examples: non-standard columns, fields, headers, delimiters; segmentation; cross-references; many-to-one references.)

$225 / Hour

$500 / Load File
EXPERT SERVICES



Hourly Rate

Not to Exceed Price

Specialty Service Fee

Experienced senior consultants provide workflow planning, preparation of declarations, and management of cost-shifting and taxation of fees. DWR has significant experience and a broad scope of expert capability across EDRM.

$250

Expert Witness Services for Deposition & Testimony

$350

Source Code Disclosure Support
Setup and manage locked-down review environment for source code. Project scoping and fixed-fee estimates available.

$250
GIST MODELING

Unit Price

Not to exceed

Gist Model Creation

Tracks attorney work product to apply GIST prioritization scores to documents.

$2000 / decision model

10 hours of consulting

Technology Assisted Review Consulting

Assistance with document review workflows and interpretation and use of GIST results. Appling suggested GIST scores for use in achieving defensible document disclosure deadlines.

$225 / Hour
PROCESS ADVERSE

Unit Price

Not to exceed

Load Third Party or Adverse Party Productions

Assist with the loading and metadata overlay of adverse and third-party structured productions.

$225

$500 / Volume

Data Analysis

Characterize corpus and report on options. Identify problems, non-adherence to ESI agreement, Bates gaps, and grossly irrelevant material; load file anomalies

$225

Adverse Load File Support

Triage and fix non-compliant load file (bad delimiters, extracted text, Bates sequencing issues, etc.) We can correct any non-compliant production.

$225
MATTER ARCHIVE

Unit Price

Not to exceed

Matter Archive

Assistance in archiving matters or parts of matters to external media for cost control, matter closeout or matter suspension.

$200 / Hour

$200 / Matter

Export to other Platforms

Archiving DWR matters in alternate formats for import into other industry platforms can be accommodated by senior DWR database consultants with feedback from the requesting party.

$225 / Hour

$1000 / Matter

Media Connection Service

Connecting and disconnecting physical media to the hosted DWR environment. Includes management and access control source media as well as any time to prepare media transfer and shipping.

$50 / Media